Visit us at the 6th Annual Marigold Community Winter Craft Sale hosted by Marigold Elementary School on Thursday, November 23rd, 2000, from 2:00pm - 8:00pm.

Tell us what you think! Visit our guest book or e-mail Heart-a-facts to vote on your favourite stepping stone.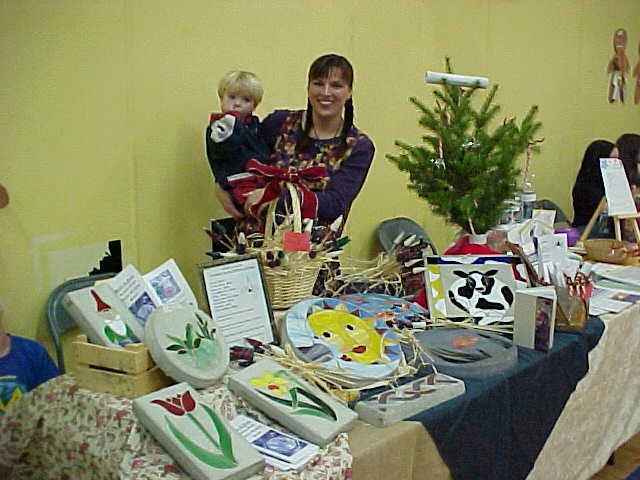 Thank you to everyone who came to visit our booth at the craft fair. Please call anytime to special order your own custom stone.
How do you like our products? Do you have any questions or comments? Our business depends on your satisfaction, so please let us know what you think.

Just click this address to send us mail:
Please call or fax us at (250)479-0759.

Related Links

Take a snoop at my daughter's web page "BEADSMANIA"! It's full of her beady creations.

I urge you to open your mind to my Usana link as well, you'll be happier and healthier for it!